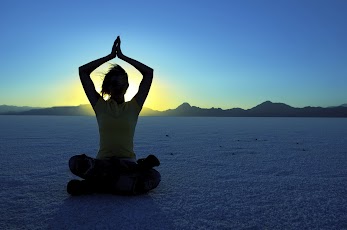 A Closer Look at Practical Spirituality
For many centuries, spiritual people have been shunning modern life to live like Thoreau in a cabin in the woods, thinking that wealth and luxury were not a part of spirituality. While this is an ideal way of looking at spirituality for many people, it is really not possible for most people, or even advisable. Today, if you want to experience a meaningfully spiritual life, you will somehow have to do so while participating in modern life.
There is no single, universally accepted definition of what spirituality means. Therefore, the meaning of spirituality depends on your unique perspective. Spirituality may be defined in general terms as a concern with the intangible or non-material aspect of life. For some people this means having little or no regard for material matters, wealth, comfort, or material life.
This view of spirituality usually results in highly 'spiritual' people living lives of material deprivation, depending on others for their food, shelter and clothing. Today there are millions of Americans who count themselves as 'spiritual but not religious.' For these people, it is necessary to find a more practical form of spirituality.
In modern spirituality, a more practical approach to spirituality, you see people who do not neglect the material aspect of living in the modern world. In ancient times, and even in some sects today, spiritual aspirants have left the secular life behind to go out and live, like Thoreau, in the woods. There are also some spiritual sects that require you to give up your worldly life and live on a commune or work on a farm. For the majority of Americans, it is alienating and difficult to approach spirituality in this way, especially when most people want to use what they learn to enhance their lives and … Read More ...